A Message from the
Founder & President
Since 1991, we have been training men and women to follow the Lord Jesus Christ. The burden of my heart is to enlist people in the cause of Christ, to train and equip them to continue in "the heritage of the servants of the LORD."
Our name, "The Crown College of the Bible," is a constant reminder of our purpose. God's Word says in Romans 14:12, "Every one of us shall give account of himself to God." We have no cause of our own—when we truly follow the Lord Jesus Christ, His purpose will become our purpose.
We are seeking to provide a Christ-centered breadth and depth to education. Please pray for the work of The Crown College of the Bible. May God bless you as you seek to "take the high road" in life.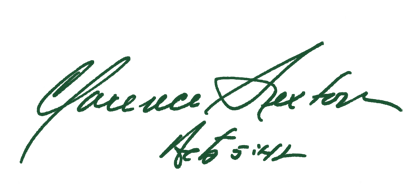 Clarence Sexton
Founder and President
The Crown College of the Bible

The annual Teens for Christ Crusade was wonderfully blessed of God.  Hundreds of young people from 42 Teens for Christ Bible clubs attended a special rally at Central High School.  Evangelist Bob Holmes, the "one man volleyball team," gave a powerful presentation in the gymnasium prior to the service.  The Greater Knoxville Teens for Christ Choir sang great songs about the Lord Jesus.  Anderson County High School head football coach, David Gillum, gave a stirring testimony about how the Lord Jesus Christ has changed his life.
As the gospel was given, 17 young people responded to profess faith in Christ.  Many more came to dedicate their lives to be part of "The Revolution Back to the Bible."  God is at work through this open door.  Please continue to pray that the gospel will advance on school campuses.
Click to View Photos +
Find Out More…
Ask questions below to find out more about our programs, staff, ministries, or alumni…
A Crown Student Scholarship Story
Reem Arnouk, Syria
Student Scholarships are vital because many young people who want to attend Crown College, and the Crown School of Trades and Technology, have legitimate financial needs. The help students receive comes not in the form of a handout, but through working scholarships earned through weekly on-campus employment and is applied toward a student's school bill. At Crown College such aid is paid for only through private funding. Though the school fully qualifies for government funded student loans and grants, it has chosen not to accept federal aid in order to protect its unique mission and purpose. Crown also understands the value of helping students to graduate without cumbersome debt so that they are free to pursue God's path for their lives.