A Message from the
Founder & President
Since 1991, we have been training men and women to follow the Lord Jesus Christ. The burden of my heart is to enlist people in the cause of Christ, to train and equip them to continue in "the heritage of the servants of the LORD."
Our name, "The Crown College of the Bible," is a constant reminder of our purpose. God's Word says in Romans 14:12, "Every one of us shall give account of himself to God." We have no cause of our own—when we truly follow the Lord Jesus Christ, His purpose will become our purpose.
We are seeking to provide a Christ-centered breadth and depth to education. Please pray for the work of The Crown College of the Bible. May God bless you as you seek to "take the high road" in life.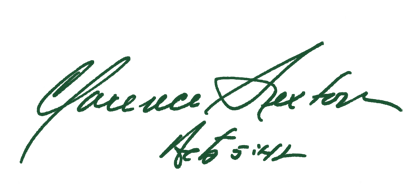 Clarence Sexton
Founder and President
The Crown College of the Bible
Find Out More…
Ask questions below to find out more about our programs, staff, ministries, or alumni…
Crown Students Making a Difference in Great Britain
Oxford, England
Through programs like the Crown U.K. program, students receive the opportunity to be fully immersed in another culture while receiving their academic training.  You could serve the Lord and continue your education in another region of the United States or on another continent for one semester.